Not long after receiving the book at the mail, Biyin mailed me Lucky's first set of baby clothing from H&M! The lion printed on the onesie is perfect since we are naming Lucky - Lionel Thaddeus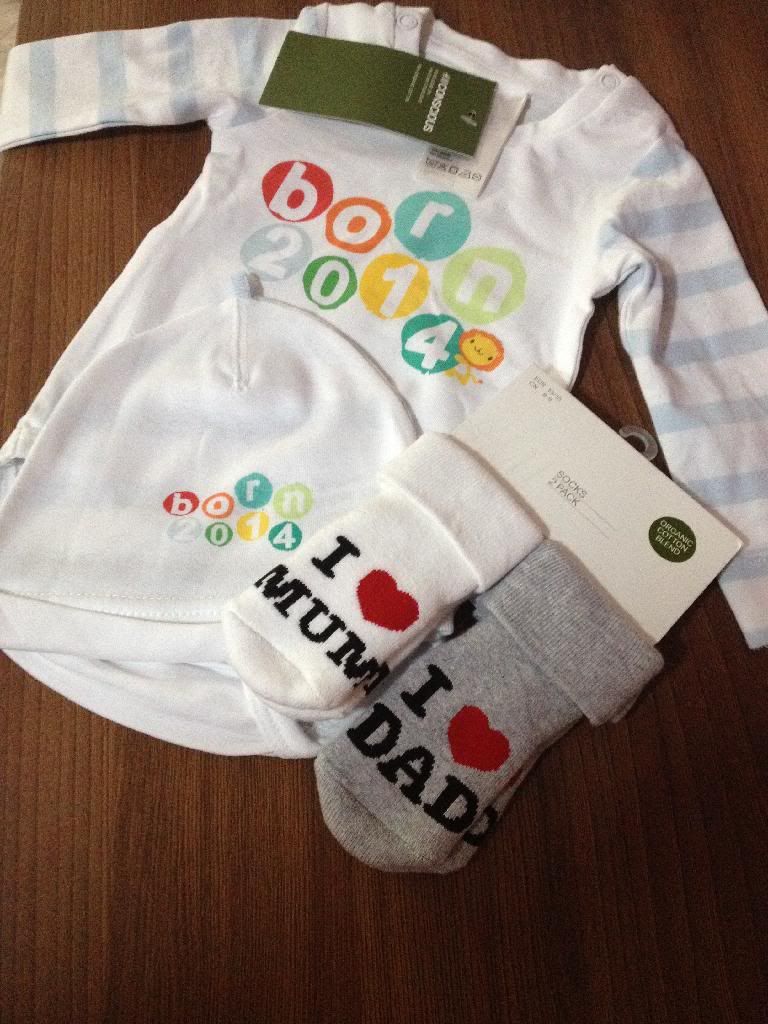 Isn't the onesie super cute or what?!
And oh! The siblings in law got Lucky more clothing!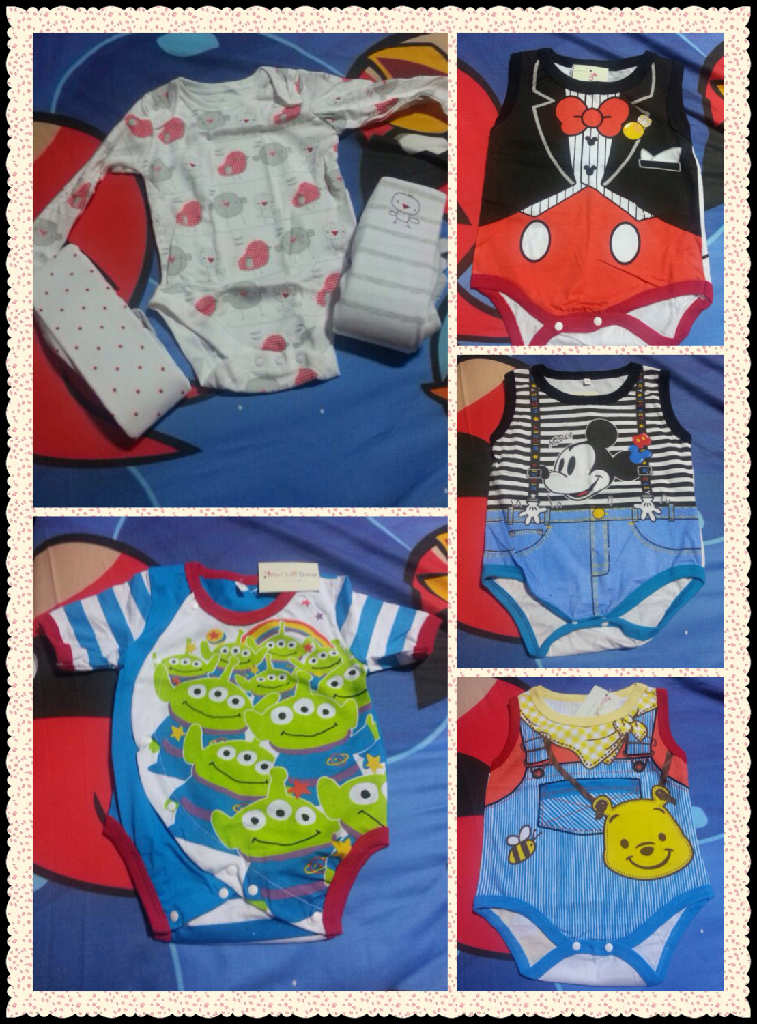 Got a couple of hour to hit town last Tuesday after work like finally. I cannot stop myself from spending alittle at H&M, picked up a couple of onesies and a matching elephant. That evening, Stan and I also dropped by Marina Square's Mothercare to check out their annual sale.
Lucky daddy decided its high time to get his son some necessity as well.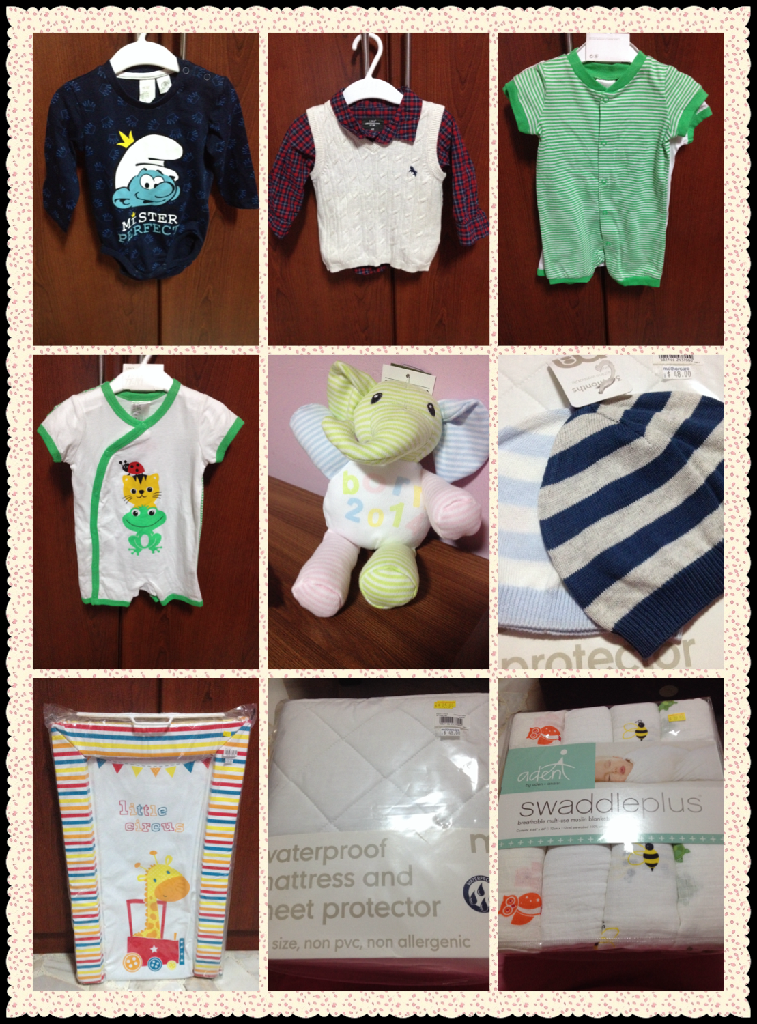 Feeling blessed with loves from all who love us :)
2013 had been an exciting year.
Remember the resolutions I made last year?
I completed some and achieve even more :)
Will hyperlink last year's entry later.
For now, I just want to thank God for the awesome year.
And for an even more awesome 2014!
Happy New Year everybody. Blessed year ahead :)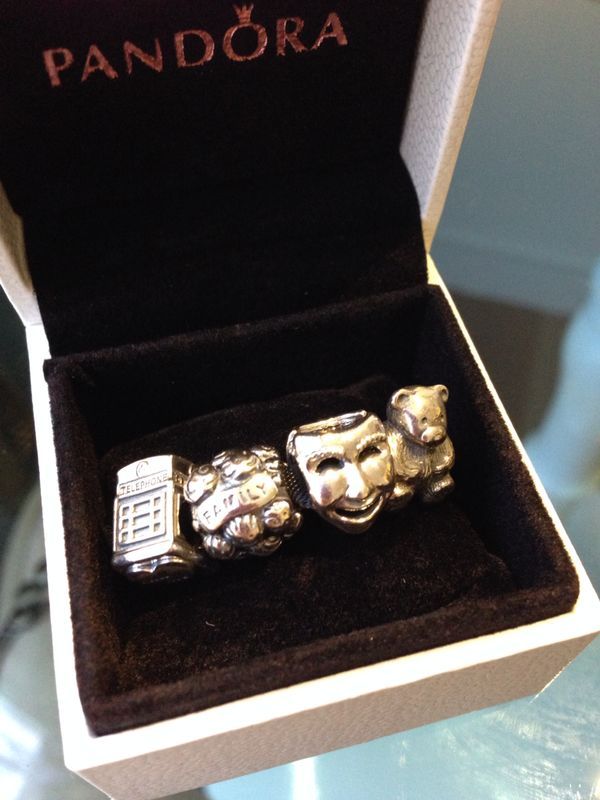 Because we wanted Sponge Bob and Patrick, we decided to spend alittle :)
But Bob is oos, we got Krabby instead :(
PS: Only the telephone booth is mine, the rest are HB's...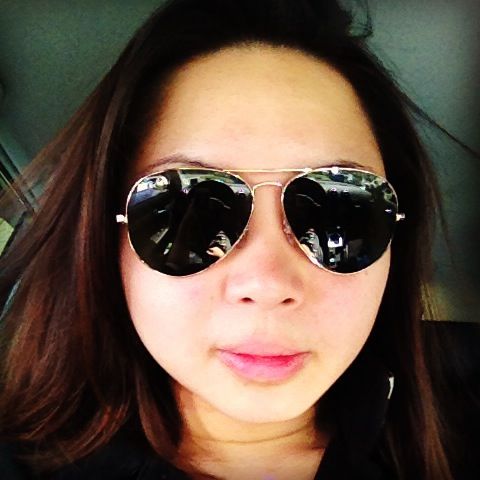 I have never dream of donning on a pair of aviator.
Somehow they dont quite fit my wide forehead. But this pair is amazing.
Best part? Its the HB's. I treated them as my own
I have an intruder:
The Coach Barbie
; Only 39 pieces hit our shore, and I was number 48 on the wait list. They called the first time with the disappointing news :(
Thank God for the impatience who gave up waiting, I got my hands on the last piece eventually.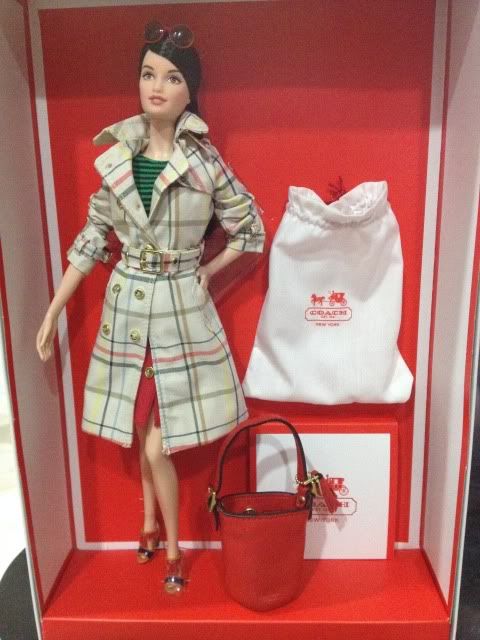 her duffle bag is amazing, i should just buy one for myself in the same shade of red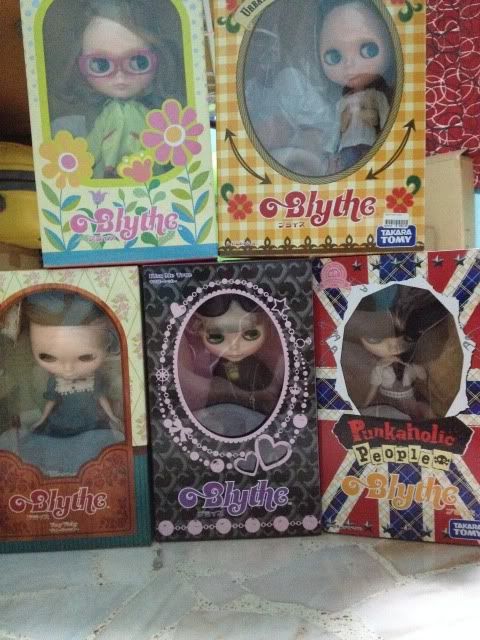 top left: #4 Diana (Nicky Lad); #3 Charlie (Urban Cowgirl)
bottom left: #5 Enid (Very Vivky); #1 Ales (Kiss Me True); #2 Bella (Punkaholic People)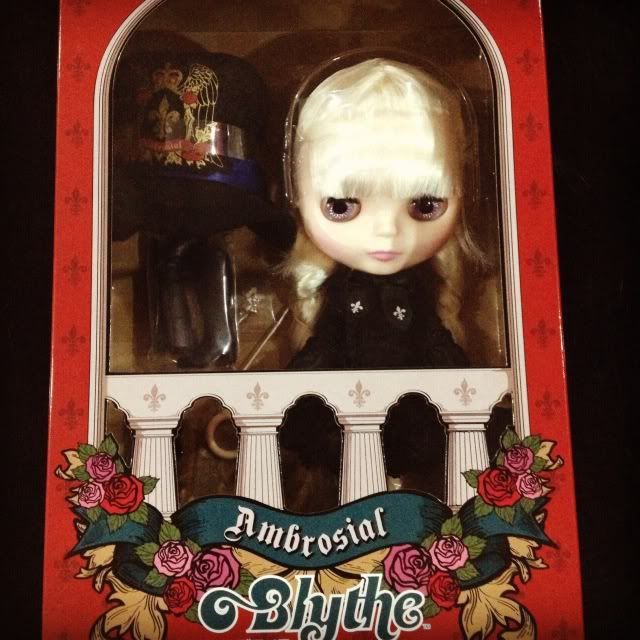 #6 Felicity (Ambrosial) She came after a 2 year hiatus, I cannot say no to that hat of hers!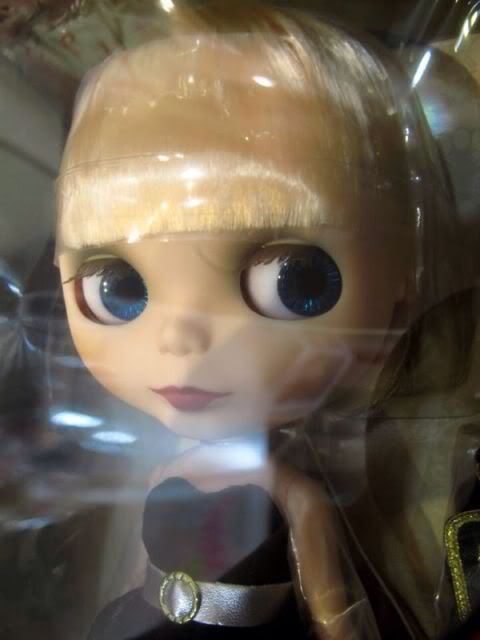 My most recent acquisition: #7 Gabriella (Allie Gabrielli)
She has the most amazing face ever
Meet all my girls
On the last day of August, I had dragged the husband to our Night Festival after reading about it on the papers. The husband is never a after-work-entertaining kind of guy. His idea of chilling the evening away is dinner at home, shower and Telly. Occasionally if mil is not cooking, we ate outside and came home before 9pm.
Surprisely, he was game enough for this. I guess it's help since it also happens to be his company's "Eat with the family Day" and he gets to off work an hour earlier. Being the extremely careful wife, I have even warned him about the walking we would be having sans the warm weather.
We parked at Raffles City, had an early dinner at some random ramen restaurant, and walked to our first destination Chijmes. There was my public garden flea market and I hope to get something there just for keepsake, since the husband is being so sweet :)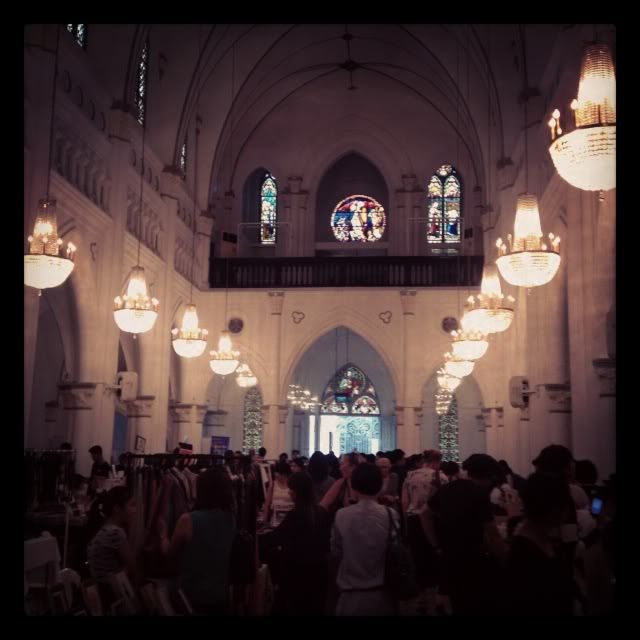 So how pretty the whole place is when light up? It's just amazing
We continued our walk to the nearby SAM, did some looking around of our local artists and continued to NMS. It's been years I had stepped into the place. The exhibits were amazing, I like the fashion one best! The place was so alive with an absolute vodka exhibition going on. We even ordered two drinks just for fun sake :)
The whole evening ended around 10.30pm. After watching magic babe ning performing right outside the museum.
I asked the man should we come again next year, he says he don't mind at all. Yay!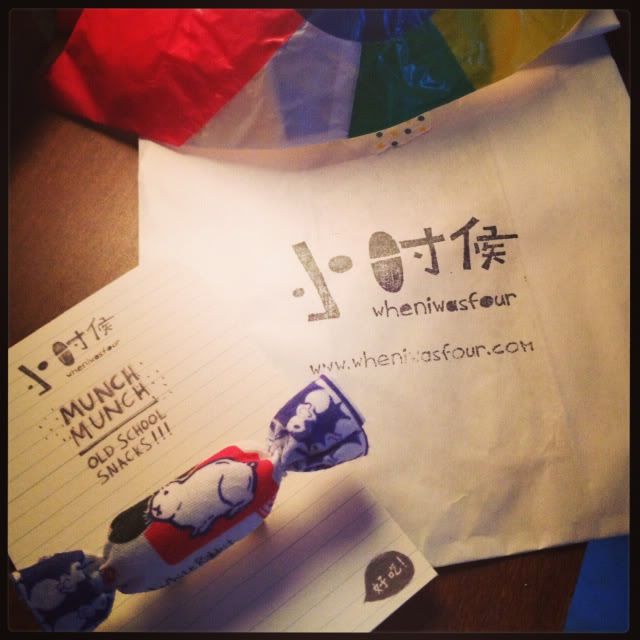 My keepsake, isn't it just adorable?!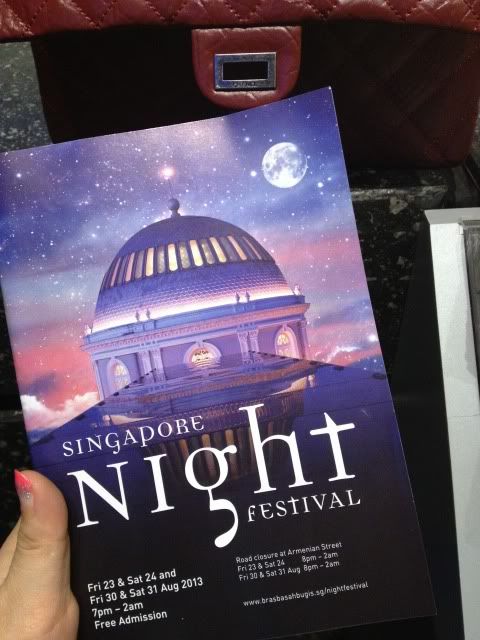 While waiting to watch Circus Swingapore at the NMS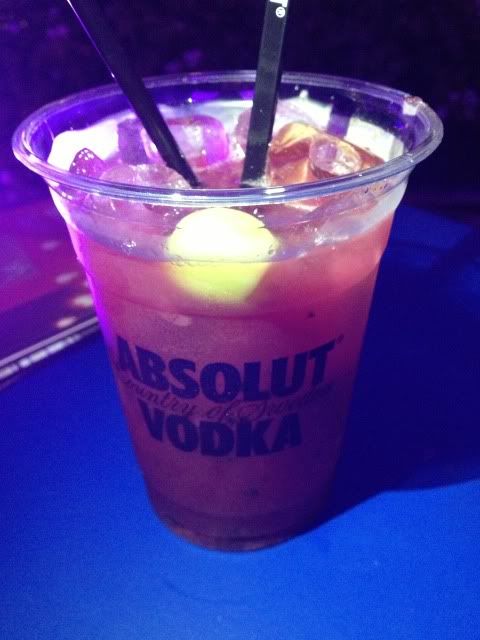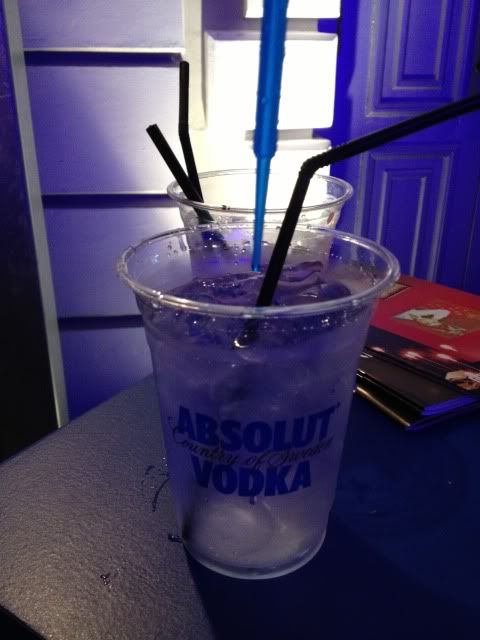 We ordered one but he wanted another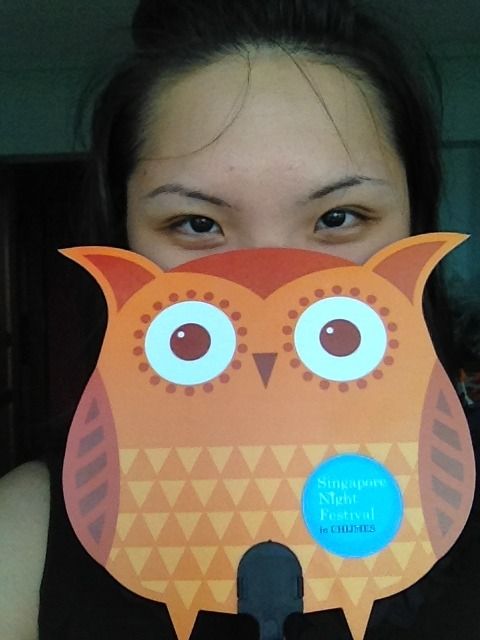 The owl is adorable. We should venture further next year